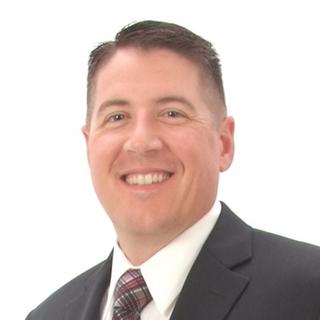 Brad Buntrock Broker/Owner Broker/Owner
Tel: | Email: [email protected]
Address: 1025 56th Street, Kenosha, Wisconsin 53140 | Company: Protek Realty, LLC | License ID: 56199-90
License ID:

56199-90
Tel

:
Email

: [email protected]
Company

: Protek Realty, LLC
Address

: 1025 56th Street, Kenosha, Wisconsin 53140
Protek Realty, LLC is a locally owned full-service real estate brokerage located in Kenosha, Wisconsin. Our client centered approach to buying and selling real estate guarantees that we are completely committed to achieving your goals. Solid local market knowledge, skilled representation, and effective use of the latest technology combine to deliver the results you deserve. Wherever you want to be, contact us today for a friendly, honest, no obligation discussion about how we can help get you there.
Areas of Expertise
BUYER SERVICES
We're here to help you find the home of your dreams. With a team of experts guiding you every step of the way, our extensive knowledge and experience will ensure you have the best home buying experience possible.
how it works
SELLER SERVICES
We take the stress out of selling your home by providing a seamless experience from start to finish. Our team will put you in the best position to market your home and sell it for the highest possible price.
get our service
TESTIMONIALS
Brad Buntrock sold my house in 2008 when nothing, and I mean nothing was selling. Most people that didi sell were taking a bath too. Not me though. If you listen to Brad he will put you and your family interests first. In my opinion realtors are a dime a dozen. What set Brad apart from the rest was his extensive knowledge of this market, his ability to make things happen (close the deal), and his quick response to my calls and emails. So many realtors talk a big game until you sign on with them and then they are busy trying to get new clients. Not Brad, he almost always answers his phone and if he doesn't he always called me back pretty darn quick.

Brad was very knowledgable and answered any questions I had immediately. He was very professional and honest. He knew the area and was able to present information in a meaningful way. He explained how the process would work and was a go-getter. He sold my property in 2 days! Because he is local, he was able to let clients know the great selling points of the neighborhood and surrounding area. He was honest, and gave me an opinion if I asked him what he would do. I would not only call Brad a great realtor, I would also call him a friend. I would HIGHLY recommend BRAD BUNTROCK and will use him in the future.

Brad went so far above and beyond my expectations there is not enough space here to tell you how wonderful it was to work with him. My home sold in 4 days for 100% of asking. If that wasn't enough he worked tirelessly to make my dreams of Lake living come true. He's not just an amazing realtor he's an amazing person. I would recommend and I do recommend him to everyone.
Brad Buntrock
Please let me know how can I help you.